Wondiva Global Community is a Community that started on a Common
Social Media Platform known as Whatsapp on the 10th
of January 2016 with less than twenty (20) Ladies at the beginning.
This community is beyond the walls of Whatsapp, it's a real Life community.
It was founded by God through His Vessel Nkechi R. Chiazor. She received this calling from her maker (God) to help ladies see themselves ……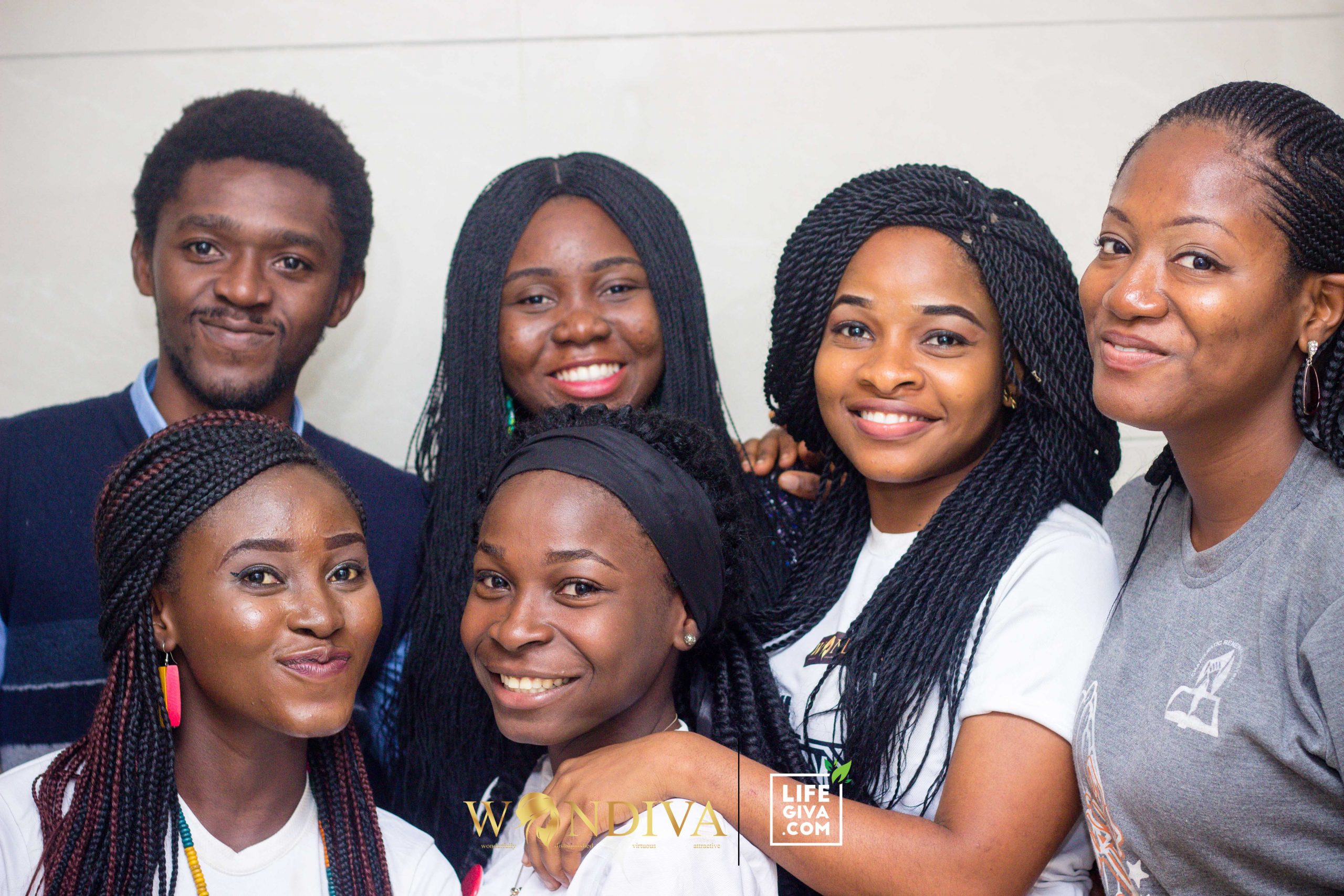 To be identified as a WONDIVA has been a blessing to me, it still is and will still be. Wondiva have stood by me through challenging times in school, at home, when I am down emotionally and so on. They have prayed with me. I have learnt humility, patience, understanding and I am finding my purpose too. I am no longer envious, greedy, jealous and covetous too. I am now selfless and constantly show Gods love in my daily endeavors. I thank God for the encounter I have with Wondiva. I am welcomed and free to constantly share my struggles with them.
Quantity Surveyor
Abuja, Nigeria.
I joined WONDIVA 2017. Grace Garuba invited me to LITT (Ladies Intimate Talk Time) . I had
heard Nkechi talk in my church prior but I wasn't a fan of "girl groups". Then I attended LITT (I can't find words to describe the experience) . The first time ever, I saw a group of girls together and they were open and honest. Girls generally are competitive. Joining WONDIVA was very timely.. It was a situation of thirsting for something and finding it.. The Kingdom Culture too was… (Words fail me again) . Thank you Nkechi for Life spring Thursday and a big thank you to the people that anchor and participate on other days of the week.
Food Nutritionist/Chef
Lagos, Nigeria
I got to know about WONDIVA on Nkechi's (the founder) page on IG. I joined the Dec'16 session of At The Master's Feet, the teaching that day blessed me so much that I always refer back to it even till date. Then I joined the community immediately after that, little did I know that it was pre-planned by God. 2017 for me was filled with a lot of challenges, temptations and struggles but I thank God for every meeting/fellowship time online because there was always a word for me that kept me going. God bless the founder and every team server for making sure there is sanity in the community.
I got to know about WONDIVA on IG and I attended The meet up. I use to think I was alone when it comes to wanting to live God's way until I attended The meet up and I saw group of ladies who loves God too. The fellowship and worship was awesome. This alone changed my mindset. I understood that living a life that please God is a personal race but we are all connected to help and encourage each other to be all God has called us to be. Nkechi thought me to see myself the way God sees me. All the programs hosted by Wondiva in 2017 played an important role in my life. There was an Encounter. Thank you WONDIVA. I have not always participated online but the offline meetings have really blessed me.
PEOPLE WHO MAKE THINGS HAPPEN
NKECHI EMMANUEL-LAYODE (SAGENEL)
Director, Welfare & Spiritual, Central Head wives and mums
Assistant Social Media Coordinator
Students Central Coordinator, Assistant General Administrator, Special Programmes Coordinator
Business Hub Coordinator, Career & Business Central Coordinator (Acting) and Director, Social Media & Content
Wondiva Skill School Coordinator and Single Central Team Lead
Director of Administration and General Management
Team Lead, Accounting and Book-Keeping
PRAISE ELUFADEJIN AYOMIDE
Keep in touch with WONDIVA
Blog
Every year in most programs there is always one question that ladies are geared towards asking in the Q&A segment, that question is: How do
Read More »
Blog
FAITH:  As much as this seems impossible. Things are so expensive, many barely have enough to eat. I believe that God still desires our prosperity
Read More »
Blog
We are talking about Purity and how to stay clean in a polluted world. Last week we spoke about the word of God, today we
Read More »